Use these programs to achieve your goals.
Mods
Twitch enables you to promote discovery of your game's mods through the Twitch desktop app, where you can also manage them, and to drive additional discovery with a mod manager Extension on Twitch; the Extension allows a streamer to show off what mods they are playing to their community and then enables people to download and play the mod with their favorite streamer. Twitch also supports mod developers through a rewards program. Other developers are building free content for your game, which helps with organic retention and acquisition.
Minecraft is almost synonymous with modding. There are total of 55,263 Minecraft mods made discoverable on Twitch with over 4.7 million users and over 7 billion mod downloads. These mods give viewers near-constant new ways to play and watch the game, keeping it popular—even a decade after its launch.
Level of effort: 1 week
Recommended for all game types if applicable.
Drops (v2 Coming Soon)
Drops allows game developers to offer special offers, content, or in-game items to Twitch viewers who watch your games. Drops convert viewers into players. Dozens of game developers have used Drops to improve player retention and spend as well as acquire new players. Twitch also probably has more lapsed users than you do and can contact them better, so by using Drops, you can drive these users back into your title.
Warframe created tens of thousands of new spenders in game and reinvigorated a lapsed user base using a Drops campaign run on Twitch. 41% of the people who participated in the campaign had never spent and 20% of them spent about $10 on average.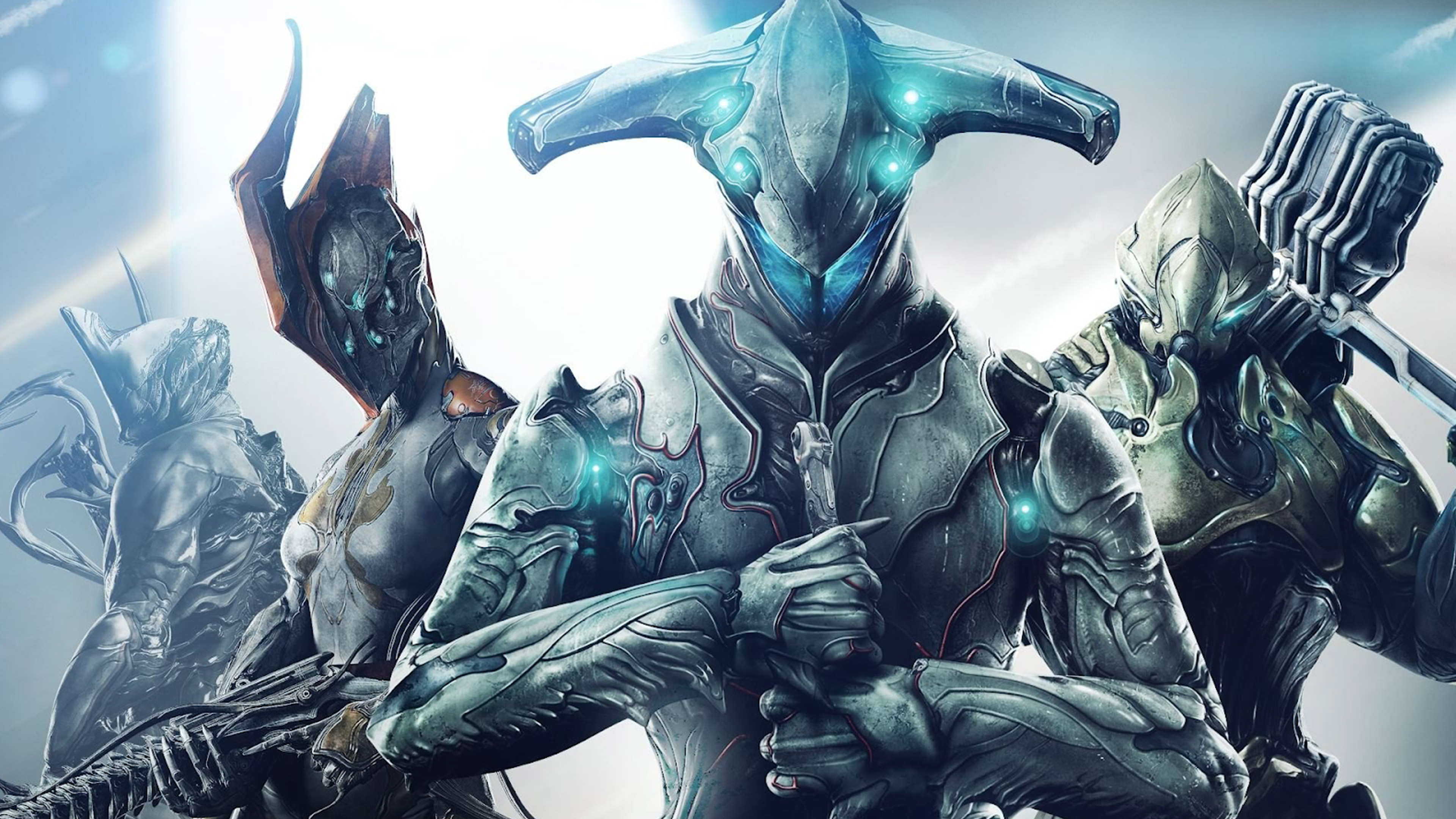 Level of effort: 1 week
Strongly recommended for Emergent Live Services. Recommended for Successful Indies and Annual Franchises.
Bounty Board
After your game is released, you can use Bounty Board to recruit streamers to promote your game, which drives deep engagement with dozens or hundreds of small to mid-sized communities, through a streamlined self-service activation that delivers brand-safe content with unparalleled engagement from viewers.
The Grand Tour ran a Bounty Board campaign after the game was released to drive more acquisition. 89 broadcasters took part, which resulted in 93,000 total views and 55,000 unique viewers, 59% of whom watched the game for more than two minutes.
Level of effort: Less than a week
Recommended All game types.
Twitch Prime
Twitch Prime provides in-game items, downloadable games, Amazon.com discounts, Twitch community perks and much more. Twitch Prime is one of the fastest growing Amazon Prime benefits focused on supporting games and gamers for over 100 million worldwide Prime members. Game partners benefit from our service through support of new player acquisition, increased awareness on Amazon and Twitch audiences.
Example: In a 60-day period, a major game studio saw a 20% increase in session days and a 93% increase in average revenue per user (ARPU), which resulted in $10 million estimated incremental revenue—all through a single Twitch Prime campaign.
Level of effort: 1 week
Recommended for Emergent Live Services and Annual Franchises. Also recommended for Concentrated Launches and Successful Indies if applicable.
Engagement Extensions
Extensions are apps for Twitch. They can be used after a game has been launched to create new experiences on top of the game—such as polls, predictions, trivia, etc.—to aid in acquisition and re-engage lapsed players.
Built with the goal of driving viewer engagement for the FIFA eWorld Cup tournament, FIFA built an Extension that allowed viewers to predict match outcomes in real-time, with live accuracy scoring and the chance for the most accurate teams to win in-game rewards via account-linking. This created a new engagement opportunity for streamers and viewers to reconnect to the game.
Level of effort: Varies
Recommended for all game types.
Interactive Extensions and Integrations
Unlike engagement Extensions that are built on top of the viewing experience, interactive Extensions and Integrations are part of the game and allow developers to create unique ways for streamers, viewers, and games to interact. Extensions and integrations can build a community that loves watching and playing your game. Creating an Extension that allows viewers to support streamers through Bits or Cheers while they're playing is a win-win for both audiences.
Motion Twin's Dead Cells launch was built entirely around a Twitch strategy. An integration that allows viewers to control game play through Twitch Chat was a core part of their "second" launch, where they used the integration as a way to re-engage streamers and viewers. This allowed them to reach a huge audience during the second launch week. They essentially doubled all-time minutes watched count in a month. Since then, the game has seen a baseline pickup in the amount of people continuing to stream the game after an initial playthrough and the base audience numbers have gone up.
Level of effort: 4 weeks
Recommended for Emergent Live Services, Successful Indies, and Annual Franchises.
Esports
Twitch is the most popular site for esports and can help increase viewership and convert viewers to players.
Incentivized Viewing
We recommend incentivizing viewers to predict who will win active esports events. We've seen in trials during major esports events that this can drive 60% of Twitch viewers to interact, and hundreds of thousands of Twitch viewers back into game.
Twitch and PlayerUnknown's Battlegrounds (PUBG) worked together to let PUBG Global Invitational viewers vote via a Twitch Extension on who would win each round of the world finals of the event. More than one million people tuned into the world finals, more than 70 percent interacted with the Extension, and they won more than 350,000 crates of in-game items.
Recommended for Emergent Live Services as well as Annual Franchises, if applicable.
Twitch Rivals
Twitch Rivals is an exclusive esports series designed from the ground up for Twitch streamers and viewers. This season will include over 100 events featuring new formats, games, interactive Extensions, and millions of dollars in prize money.
EA saw 2.5 million hours watched during their Twitch Rivals: APEX Legends Showdown event on February 12, 2019, which helped contribute to the game's overall 7 million hours watched on that single day.
Recommended for Emergent Live Services as well as Annual Franchises, if applicable.
Interactive Viewing
If you have an existing esport, we recommend creating an interactive Extension to allow the viewer to change perspectives, to get real-time stats for participants, and to get build guides and other information.
Global Offensive FACEIT Majors, StatsHelix exposed internal game data to power new experiences for the tournament viewers, and using Genvid's data capture and web APIs made those interactive and synchronized to the Twitch video frame. Some of the features—including a customized UI, which allowed viewers to change the weapon's crosshair view, the ability to call the scoreboard at any point in the game, and a live-updating minimap that showed a more detailed view of the main map, including player positions—demonstrated the pent up demand for viewers to be a part of the game rather than simply watching a game.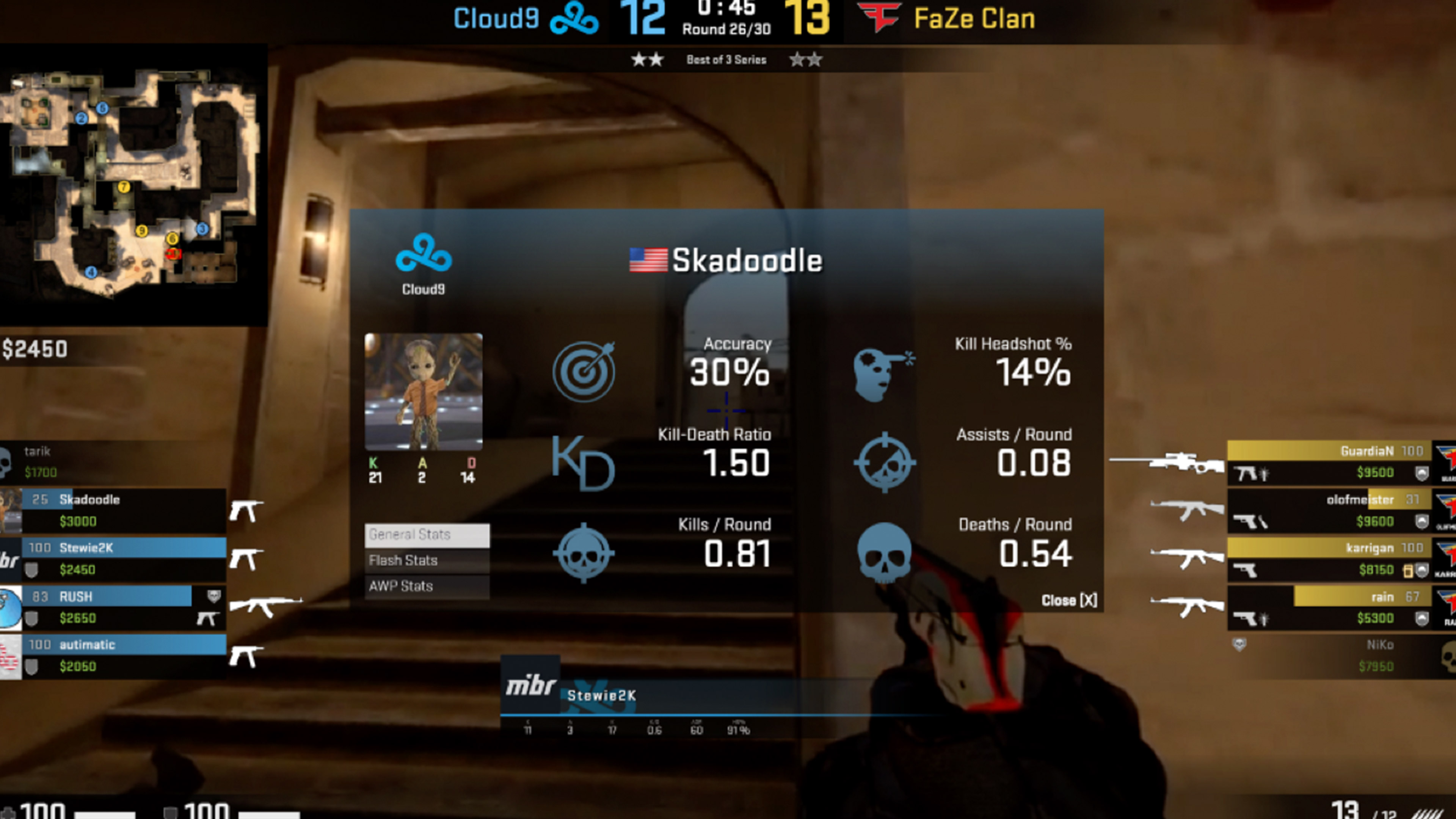 Recommended for Emergent Live Services as well as Annual Franchises, if applicable.